I recently had a very fun session with a local family that I've really been enjoying getting to know. I was happy to photograph Kim's beautiful daughters about a month ago and just as happy to photograph her whole beautiful family the other day. I wanted to edit one and post a little peek for her. She is such a sweetheart that every morning when she gets on the computer she heads over to my blog to help my SEO!!! Okay, now that is sweet! So it's 1am right now and I'm hoping she checks it in the morning and gets a wonderful surprise! I feel like I'm having a surprise bday party and we're all going to yell, you guessed it, SURPRISE! LOL!
Good morning Kim, I hope you have a wonderful day! PS. I am home if you need to drop the girls off so that you can get some packing done. ;)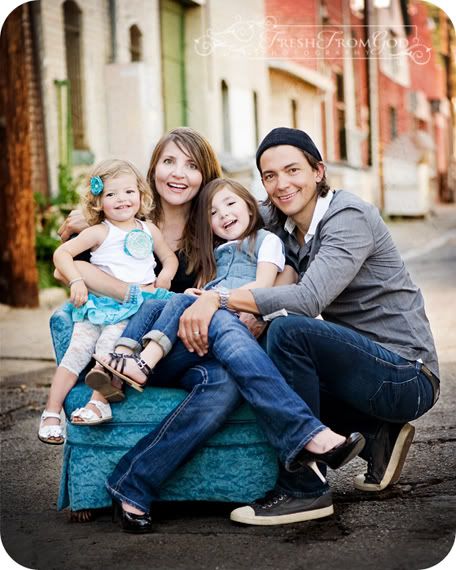 There will be more sneak peeks for you Kim, I just wanted to get one up for you!