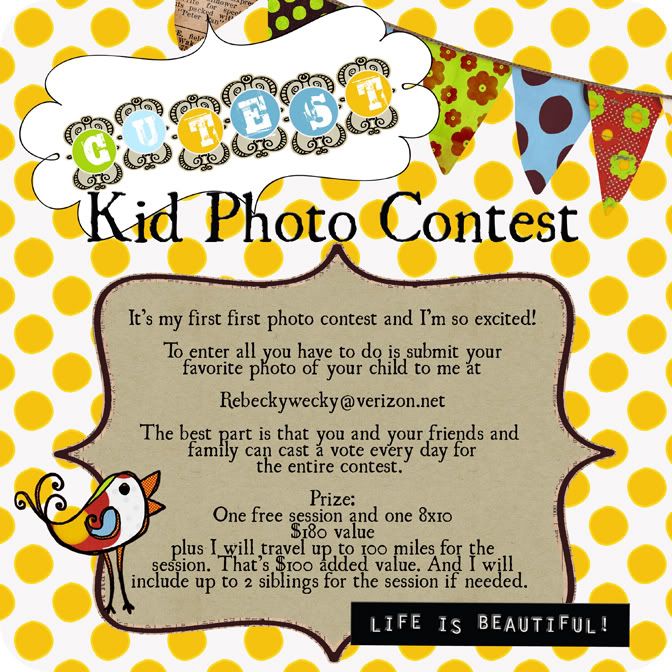 Details:
1. The contest will start on Wed. February 17th and will go until Wed. March 3rd
You may submit one photo.

2. Each person may vote 2 times per day. 1 time on the blog and 1 time on Facebook.
A polling system will be keeping track of votes for me to keep it running smooth.

3. Anyone can enter. You do not have to be a previous client so tell all your friends about it. You may rally as many voters as you like. Friends, family, co-workers, strangers, passer-bys...you get the idea! LOL!

4. I will keep an update throughout the contest of the votes so you will have fair chance to get more if needed.

5. The winner will need to schedule the session before April 15th, 2010 or it will be voided. The prize is not transferable. The session will be held for the winner and their siblings if applicable.

6. The winner will also recieve 20% off any additional prints and a chance to be entered into my 1st annual "Families Are Forever" drawing at the end of the year for another free session.

7. I will travel for the session up to 150 or so miles anywhere in So. Cal. from Big Bear Lake.

Thank you for participating!!! I can't wait to see all the CUTE kids!!!
Have fun!!