This will start off my 365 days of Thankfulness! I'm excited and hope that I can actually carry through the whole year!

Day 1 - I'm thankful for a little girl who looks out the window in excitement to see if Daddy is home yet.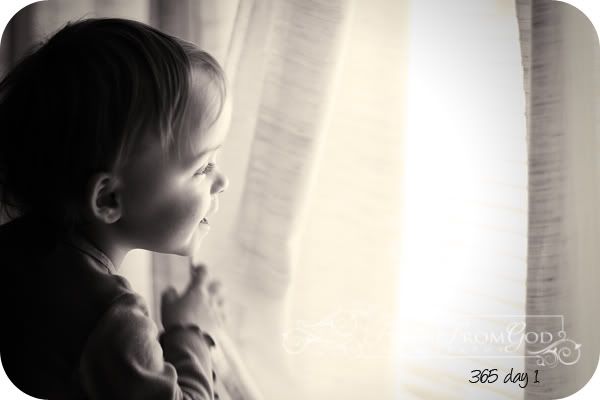 Day 2 - I'm thankful for a little boy who looks at the world like his playground...and that I get to be the one to tell him that his shoes are on the wrong feet! LOL!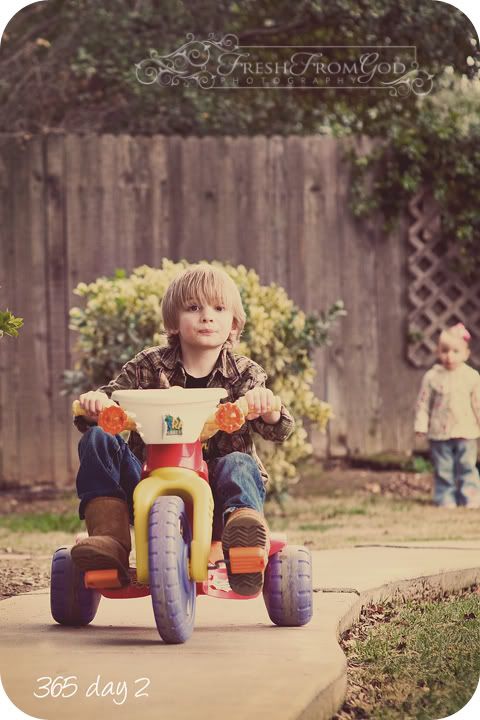 Day 3 - I'm thankful for a man who cares more about the good of the child then what others will think about him...he isn't afraid to wear a baby. :)



Day 4 - I'm thankful for genuine and loving Grandparents who give such a true love that my kids flock to them even though they see them but once or twice a year.